KARACHI: Former captain Moin Khan, who is the head coach of Pakistan Super League (PSL) team Quetta Gladiators, has opposed the idea of Pakistan Cricket Board (PCB) allowing Misbah-ul-Haq to have a role with any of the PSL franchise.
Moin, while speaking to media here, said having Misbah in the dug-out of any PSL team would be a clear case of conflict of interest. "Both PCB and Pakistan's head coach-cum-chief selector should avoid any such conflict. Everyone can understand that would be conflict of interest, simply," said Moin. "One should voluntarily step down when such conflict is there and avoid any such move because he holds a responsible post with Pakistan cricket team.
"The PCB must make sure that the way they have stopped other coaches from taking PSL roles, they should act here as well to avoid conflict of interest. The policy is applied uniformly on everyone," he argued. The former captain highlighted that having the national team's head coach and chief selector in the dug-out of any PSL team would not leave a good impact on other players and the league's teams.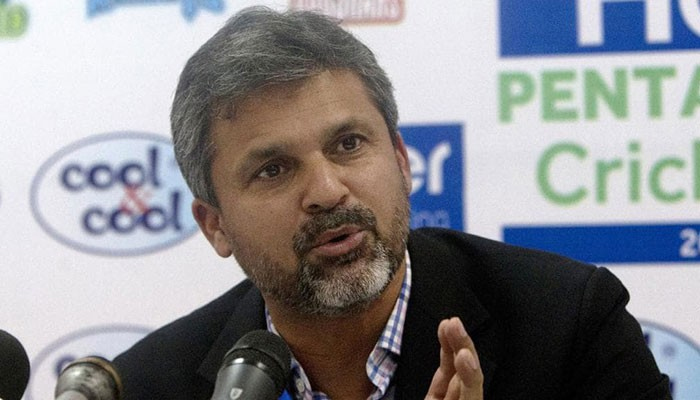 While no official announcement has been made about Misbah's selection for a role with PSL, it is believed that Pakistan's incumbent head coach and selector has already agreed with Islamabad United for the role of franchise's head coach.
The PCB had earlier said Misbah would be allowed to take the role in an attempt to gain experience of coaching. However, Pakistan's bowling coach Waqar Younis and Nadeem Khan, the coordinator of national selection committee, would not continue with their PSL franchises this year. It may be mentioned here that similar issues were raised when former head coach Mickey Arthur, and bowling coach Azhar Mehmood were reported to be working with Karachi Kings last year.
The PCB had also earlier removed Tausif Ahmed and Inzamam-ul-Haq — who were formerly linked with Islamabad United and Lahore Qalandars, respectively — from the players' draft committee ahead of PSL 4.
Moin added that it was beyond his understanding of why the PCB had handed Misbah multiple responsibilities simultaneously. Speaking about Pakistan's upcoming home series against Sri Lanka, Moin said top domestic performers should be given chance in the series.
"Where will domestic performers go if you're intending to keep non-performers from Australia tour for this series as well?" he asked. "I think it would be better to give leading domestic performers a chance."
"Mickey Arthur will have a point to prove but it won't be easy for Sri Lanka to beat Pakistan in Pakistan. It will be a good series," he said when asked how tricky it would be to have Pakistan's former coach in opposition's camp.